Innovation, AI, and the Future of Technology in Regulated Markets  
Innovation, AI, and the Future of Technology in Regulated Markets  
Innovation is the key driving force behind technological advancements across industries. However, for businesses operating in regulated markets, such as iGaming and financial services, innovation can face significant hurdles thanks to the strict rules and guidelines these industries operate within. This is where artificial intelligence (AI) comes into play. AI is poised to revolutionise regulated markets, providing solutions that not only comply with regulations but also drive forward progress.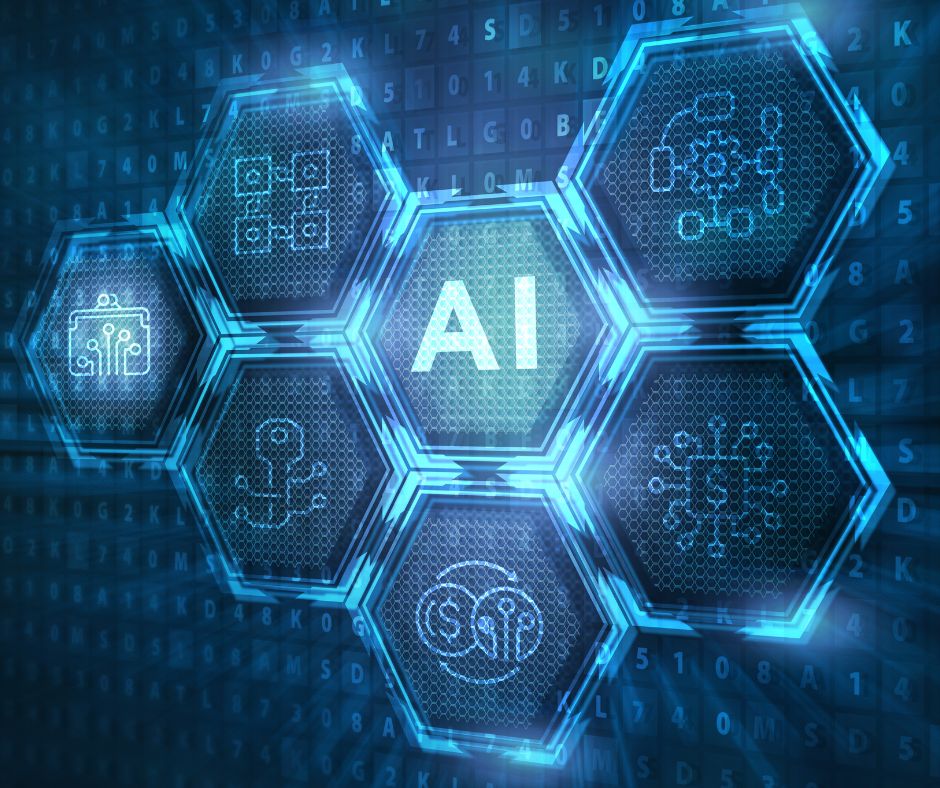 The Role of Innovation in Regulated Markets
Businesses operating within regulated markets must find ways to stay compliant whilst still pushing the boundaries of what is possible. Innovation plays a crucial role in several areas, especially compliance and efficiency. Technological advancements can help companies meet regulatory demands more efficiently by improving processes and helping to reduce the burden of compliance.
For the highly competitive iGaming industry, data and personalisation have always been a key driving force behind innovation. Personal offerings allow players to feel that they are receiving a hand-picked promotion or offer which takes into account their habits, spending amounts, locations and favourite games. That can be an incredibly powerful marketing tool for casino brands, and an important factor in customer retention. Innovations in technology are paving the way for operators to make these changes whilst staying compliant.
Blockchain is emerging as a key innovation for regulated markets, in particular the finance sector, with its ability to enhance transparency, security, and streamline operations all whilst complying with the strict regulations in place.
Blockchain and Cryptocurrencies
The benefit of blockchain technology is that it creates decentralisation, which can make it easier for banks to focus on other activities besides tracking payment transactions. This innovative technology allows banks, financial institutions and fintech companies to provide better service as well as offer more security to customers. One of the key benefits of blockchain is better compliance; auditors and government officials can access the data and see business unfold with complete transparency. It also allows for more streamlined auditing processes, allowing financial institutions to provide digital information that is easy to find, saving time too.
Transactions can also be more easily reconciled through using blockchain as they can be traced quickly, leading to errors being found in a timelier manner. This enables operators within the finance industries to find errors before a transaction is completed. As a result, they will have the means to fix errors before they can cause a problem for the institution and their customers.
Blockchain technology and cryptocurrencies are also making their mark in iGaming. Blockchain provides transparency and security to online casinos by ensuring the fairness of games and transparent handling of funds. Cryptocurrencies like Bitcoin are increasingly being accepted as payment methods, offering players a high level of privacy and speed for transactions.
Virtual Reality (VR), Augmented Reality (AR) and Apps
One of the most significant trends in iGaming is the rise of mobile gaming. Smartphones and tablets have become the primary devices for many players, and operators have responded by developing user-friendly mobile apps. These apps offer a seamless gaming experience, complete with advanced graphics, live dealer games, and real-time betting.
The future of iGaming is set to be immersive, thanks to VR and AR technologies. Players can expect to step into virtual casinos, interact with other players, and enjoy a lifelike gaming experience from the comfort of their homes. VR and AR also open up new possibilities for live sports betting, where users can feel like they're in the stadium, placing bets on the game in real-time. Operators will need to ensure that with the advent of VR and AR they stay on top of the added compliance, with a key area being data collection and use.
Increased Checks
Earlier this year the UK Government published the white paper 'High stakes: gambling reform for the digital age' setting out the biggest reform to gambling for over 18 years. Online gambling was front and centre, as it produces the biggest share in gross gambling yield. Thanks to the meteoric rise in mobile devices, online gambling is now an activity people can engage in 24/7.
One of the UK government's proposals is introducing financial risk checks for moderate and high spending, which aim to personalise risk assessment. This will be a key focus for operators going forward, and an area where AI can assist in the process and implementation of a system to ensure the right checks are carried out at the right time, keeping iGaming businesses compliant.
The Explosion of Data (Big Data)
The explosion of the big data market has had a major impact on regulated markets due to the changing expectations of customers. For example, customers now interact with their banks on a more digital level, and in addition to the traditional structured data e.g. transactional data, organisations today collect large volumes of unstructured data such as emails, text and voice messages, images and videos via their customer service, social media platforms and other mediums of data collection. Leveraging on big data, banks are now able to offer more personalised services. Banking organisations are using a 360-degree view of the customer's interaction with the brand, including basic personal data, transaction history, and social media interactions to inform their decision-making processes.
Regulatory Requirements
Banks are under a lot of scrutiny from regulators to provide accurate reports in a timely manner, to meet their regulatory obligations. Regulatory compliance processes require the collection of data from various source systems. AI-driven solutions offer a chance to address some of the challenges in today's financial systems by automating the data collection processes, improving the speed and quality of decisions and enhancing organisations' readiness to meet regulatory compliance obligations. Continued development of AI will radically transform the front and back-office operations of financial institutions. The AI expansion will also require adjustments to longstanding regulations and major changes to the current structure of global financial markets. This shift is an opportunity for compliance teams to strategically invest in new technologies in order to enable their industries to become more future-ready.
Future Proof
Regulated industries are undergoing major transformations driven by the latest trends in data and AI. Financial institutions and iGaming operators that can effectively leverage these technologies will be well positioned to remain competitive and meet the changing demands of customers.
While AI holds tremendous promise, it also brings challenges and ethical considerations, particularly in regulated markets. Privacy concerns and algorithmic bias are key issues that need careful consideration. Additionally, regulators themselves must grapple with how to oversee and adapt to the rapid pace of technological change
It is crucial for businesses operating in the regulated markets to stay informed about the latest trends in data and AI in order to prepare for the future and remain competitive. While there are many vendor platforms and systems available on the market to help decision-makers solve their challenges initially, the true value varies based on an organisation's readiness to implement them.